OneTake Fitness is a private strength and conditioning gym located in gateshead.
Established in 2012 we were the first dedicated small-group training facility to open in the area. 
Our Story
OneTake Fitness was founded in 2012 by Personal Trainer Martin Whitaker. However, Martin's journey didn't start in fitness. After leaving college he was initially drawn into science and spent some years working in biochemistry and microbiology, before progressing into sports science, where his interest in fitness began to develop. Moving shortly afterwards to an office-based job, Martin grew increasingly frustrated with being confined to a desk, and after a short battle with depression took the step of leaving full-time employment and turning his passion for fitness into an opportunity to help people. At which point, OneTake Fitness was born.
Not long after, Martin opened his Gateshead based gym, the first dedicated small-group training facility to open in the borough. Over the last 10 years, he has not only helped hundreds of people achieve their fitness and health goals, he has also worked with a number of amateur and professional athletes.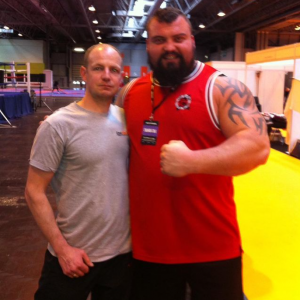 Martin meeting Eddie Hall
Along with rugby players, cricketers, strongman/woman competitors, runners and triathletes, Martin enjoys working with athletes from sports that do not usually have dedicated S&C coaching. His most notable athletes over the years include a Para-Olympic longlisted skier, Channel swimmers, a British pole fitness champion, the current British female Ski Cross Champion and Team GB World Cup Ski Cross athlete and most recently a pair of Atlantic rowers!
Outside of the gym environment Martin has worked with several large and small businesses, to assist them with staff health and fitness, often as part of the Better Health at Work initiative. He has also appeared on several local radio stations to offer advice and guidance on fitness matters. He believes that it is very easy to become complacent within the fitness industry, as a result, OneTake Fitness strives to be reflective in its practice and challenge what they do. Martin is always looking for ways to develop his practice and has recently completed a MSc in Strength & Conditioning at St Mary's University in London. His current interests include blood flow restriction training and exercise physiology testing in a gym environment.
Martin aims to build a gym environment that offers everything our athletes and clients require, as a result, we have very good relationships with physiotherapists and sports injury/soft tissue therapists, meaning we can offer the full package. His coaching philosophy can be summed up in one simple quote, "to help enable our athletes and clients to become the best version of themselves, whether their goal is to compete in a sporting activity, improve recreational fitness or simply be better prepared for everyday life"
Random facts: Martin's biggest achievement is completing his first Marathon, and he is also a member of a team who currently hold a World rowing record on the Concept 2 rower.
Thank you for taking the time to read our story, I really do hope you enjoy being part of the OneTake Fitness family #OneTakeFitness.
"Finally, A Gym Culture Where Everyone is Welcome. OneTake Fitness is a community of like-minded people who support and encourage each other."
Here at OneTake Fitness, our goal is quite simple. We aim to be the best part of each of our member's and athlete's day, every day!
Our philosophy is to enable you to become the best version of you, whether that goal is to compete in a sporting activity, improve recreational fitness or simply be better prepared for everyday life.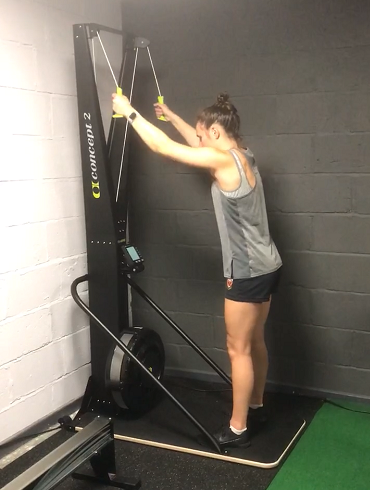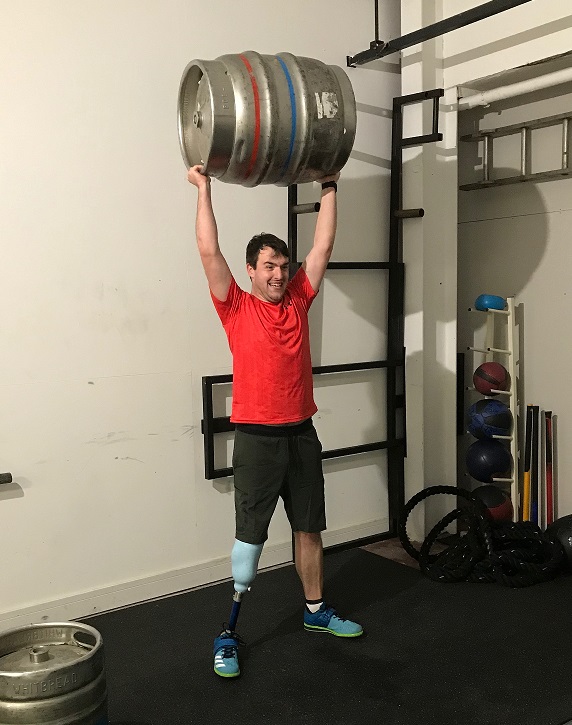 Real People. Real Results
Make OneTake Fitness your home away from home. Joining a new gym can be daunting, but we're proud of the positive, friendly training environment we've created over the last 9 years.
"Martin at OneTake Fitness helped us, Paul Hopkins and Phil Pugh to prepare and train for our challenge to row the Atlantic in the Talisker Whisky Atlantic Row Event, rowing 3,000 miles from La Gomera to Antigua. Martin developed such excellent training regimes and programmes for us which certainly helped us physically, mentally and dietary to achieve our goal – Martin Whitaker thank you for your expertise, advise and support for so many hours. "
"My wife and I have been training with Martin from OneTake Fitness for over 18 months. Martin is very knowledgeable and a fantastic PT, we really feel the benefit and cannot recommend them enough."
Fitness.performace.nutrition
Contact us
Group session times
Monday & Thursday: 6.15pm – 8.30pm
Tuesday: 5pm – 8.30pm
Friday: 5pm – 7.30pm
Saturday: 9.15am – 12.30pm
Personal Training available outside of these times by appointment
HOW TO FIND US
We're located in the Concept 2000 Building on Sunderland Road in Gateshead, our postcode is NE10 9LQ
Telephone: 0191 447 9300
Email: martin@onetakefitness.com